Use your browser's BACK button to return...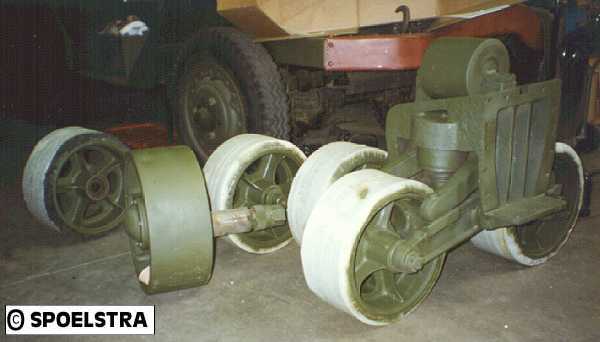 The photo shows some of the parts ready for fitting: a few road wheels, one complete bogie (to replace one that had been completely destroyed by a direct hit), and the repaired idler wheel...
---
This image Copyright © as per imprint, 1999 - All Rights Reserved. This image may neither be copied nor reproduced without written permission of the owner.
---
Page Copyright © Geoff Winnington-Ball , 1999 - All Rights Reserved