Use your browser's BACK button to return...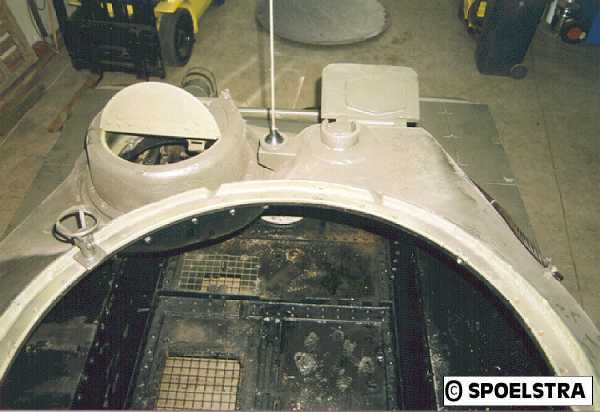 The interior during the restoration process. It has been completely stripped and heavily coated to prevent deterioration during its life as an outside display.
---
This image Copyright © as per imprint, 1999 - All Rights Reserved. This image may neither be copied nor reproduced without written permission of the owner.
---
Page Copyright © Geoff Winnington-Ball , 1999 - All Rights Reserved