I'm posting in this thread as I found a contract card for
Truck, 15-cwt 4x2 Machinery , Type " K, Light"
The way I read this card, is that SM.6050 was the order for the Chevrolet C15 4x2 trucks, and the order BM.V.2276 is for the welder plant sets. A clerk has been adding up the cost per unit.
SM.6050 was for Chevrolet 15-cwt 4x2 trucks allocated with WD Census number range Z 5451950to 5455219. I do not think all 3,270 trucks from this order were converted to KL's, though.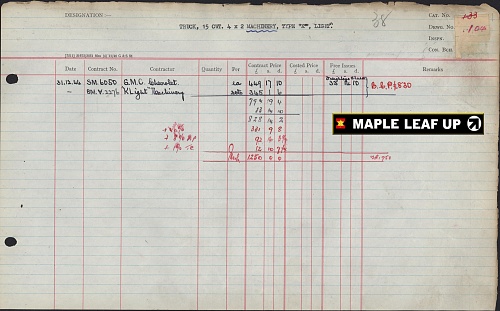 Here are some quotes from the
Workshop Trucks thread
: