Search
https://natlib.govt.nz/
to find images like:
"Members of 10 Light Aid Detachment, NZ Electrical and Mechanical Engineers, attached to 5 NZ Fd Park Coy, changing truck engine, probably at Burbeita. Man in peaked cap identified as Lt G D Pollock, later Col Pollock. Taken circa 1941 by an official photographer."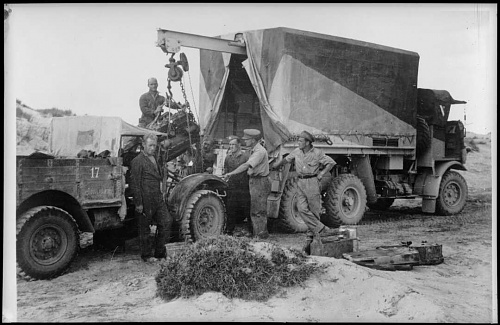 "Party of NZers examining a knocked out enemy truck near Bardia in Libya during World War II. The truck was abandoned by the Axis forces in the early days of their November retreat. The weapon protruding from the rear of the truck is a German anti tank rifle. Photograph taken circa November 1942 by H Paton."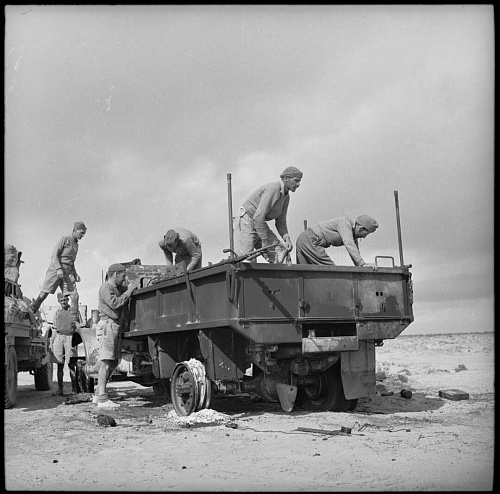 "Captain G H Levien (Auckland) beside his NZ Medical truck at Sidi Haneish near Baggush in Egypt, during World War II. Shows flooded desert conditions early in November 1942 when the 8th Army had commenced its pursuit of the defeated Axis forces from Alamein. Photograph taken circa 7 November 1942 by Captain G H Levien."
"New Zealanders wash their truck in the Volturno River in Italy during World War II. Photograph taken circa 24 April 1944 by George Robert Bull."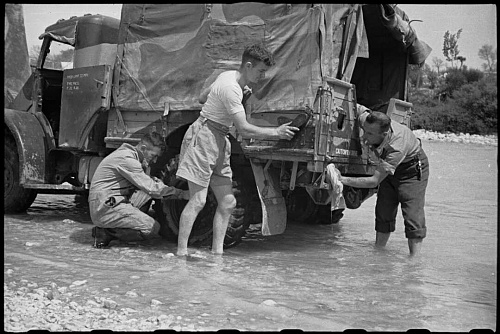 "In the town of Medicina, a Sherman dozer prepares the way for two New Zealand tanks [Priest Kangaroo APC] to pass, carrying military personnel. Photograph taken in April 1945, by G F Kaye.
Note on back of file print reads: "? Brit self propelled guns." "No - Appears to be Grant chassis without turret". 4th NZ Armed Brigade is also noted as a subject.
Vehicle in the foreground identified as a Priest Kangaroo armoured personnel carrier by a researcher.
Date 17 Apr 1945"